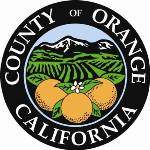 Homelessness: Orange County buys property for $26 million mental health facility
Orange County purchased a property that will become the county's first publicly-owned mental health facility.
As part of its long-term response to homelessness through the county-wide System of Care, the County of Orange is building a $26 million mental health facility that will provide emergency mental health crisis stabilization, drug abuse treatment, and long-term residential psychiatric care.
"Homelessness is inextricably linked to mental health and substance abuse problems," said Andrew Do, Chairman of the Orange County Board of Supervisors. "This facility is a critical component of our long-term system of care — to address the root causes of homelessness."
Mental health experts, homeless advocates and non-profit leaders will join county officials at a Wednesday morning press conference to lay out the County's plan for long term services. The facility could open within 24 months. By renovating an existing building, the county expects to save $9 million and open 12 months sooner than a ground-up project.
PRESS CONFERENCE
WHEN: Wednesday, February 28, 2018
8:30 AM
WHERE: Hall of Administration
333 West Santa Ana Blvd.
Santa Ana, CA 92701
WHO: Scheduled speakers include:
Michaell Silva Rose, Director of Operations, Hoag Hospital, and Chair of the Orange County Mental Health Board
Andrew Do, Chairman of the Orange County Board of Supervisors
Susan Price, Director of Care Coordination, County of Orange
Dan Young, Mind OC Board Member, and former Mayor of Santa Ana
WHY: Mental health services and substance abuse treatment are directly linked to homelessness. According to the Orange County Rescue Mission, "58 percent of the people who sought services from the mission in 2016 and 2017 self-identify as having a chemical dependency. And 33 percent stated that they have a mental illness."