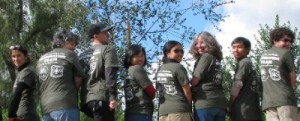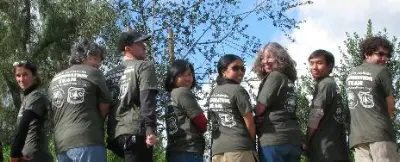 SANTA ANA, Calif., October 23, 2013 – Back to Natives Restoration, a 501 (c)(3) nonprofit public charity and community volunteers will restore habitat at Santiago Creek Nature Reserve in celebration of Make a Difference Day on Saturday, October 26 from 9AM to 12PM. Volunteers will remove non-native invasive weeds from around Santiago Creek.

Volunteers will come from:

Bolsa Grande HS Red Cross
CSUF Alpha Phi Omega
CSULB Alpha Phi Omega
GGHS Ambassadors Club
Golden West College
Irvine High School
McHenry Family
OCSA Earthlings
Santiago HS Environmental Club
Santiago HS Key Club
Toyota
Yorba Linda High School Key Club
For more than 20 years, USA WEEKEND Magazine and Points of Light have joined together to sponsor Make A Difference Day, the largest national day of community service.  Thousands of projects are planned each year involving corporations, communities, nonprofit organizations, entire states and individuals.

"Celebrating Make a Difference Day is a great way for anyone – regardless of age, location or resources – to take on the problems they see in their community," said Back to Natives Director of Restoration Reginald Durant. "BTN volunteer events are special because volunteers learn while they are having fun and helping the environment. Volunteers discover that they play a direct role in the health of local natural areas. They discover that they really can make a difference."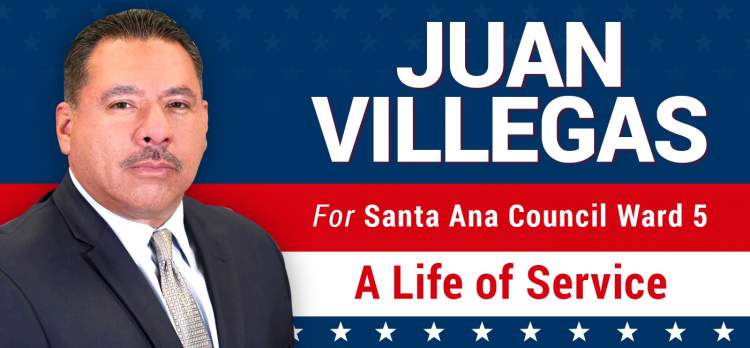 Volunteer events are scheduled regularly at Santiago Park Nature Reserve through the end of the 2013-14 school year, thanks to funding from REI, the National Fish and Wildlife Foundation and Wells Fargo, the Orange County Community Foundation, Ralphs, and Project Learning Tree.
Back to Natives strives to involve the community in the process of ecological restoration and conservation because it believes that a little "ecological enlightenment" and a chance to "get your hands dirty" is the best way to improve relations between people and nature.
About Back to Natives
Back to Natives Restoration, a 501(c)(3) non profit organization, is dedicated to the restoration and conservation of Orange County and California wildlands, though education and restoration programs featuring native plants as a centralizing theme. For more information, please visit www.backtonatives.org or call 949-509-4787.
###