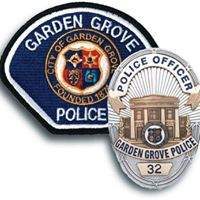 On June 28, 2019 at 01:36 AM, officers from the Garden Grove Police Department responded to the 8500 block of Lampson Ave. for a sexual assault in progress. Upon officers' arrival, they located an adult male being detained by several family members of the victim. Officers learned the suspect had unlawfully entered the residence and sexually assaulted an 87-year-old female who was disabled and dependent, according to the Garden Grove Police Department.
A family member woke to noises coming from the victim's room and went to investigate. The family member saw the suspect sexually assaulting the victim and began to yell for help. The suspect attempted to flee and fought with family members who ultimately detained him in the backyard of the residence.
The suspect is homeless and is not known by the victim or family. The male adult was arrested, processed and booked into Orange County Jail.
The victim's and suspect's personal information is not being released at this time. This investigation is on-going and any witnesses with any information about the incident is asked to contact the Garden Grove Police Department, Detective Garcia at 714-741-5830.
LOCATION OF OCCURRENCE: 8500 block of Lampson Ave.
DATE/TIME OF OCCURRENCE: June 28, 2019 at 01:36 AM
Victim: 87-year disabled elderly female
Suspect: 33-year old homeless man from Garden Grove