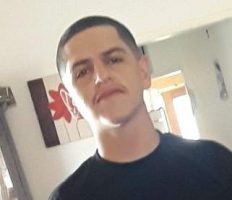 The SAPD has released a video taken from social media showing a fight among several people and what they believe is a shot going off in the crowd at a party last month where Robert Silva, 18-years-old, was killed, according to the O.C. Register.
More than 100 people were thought to be at the party in question — mostly teenagers and young adults — but to date the SAPD has no witnesses and no description of the killer.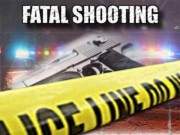 Silva's family is asking the public to help find her brother's killer. She told the media that she thinks the shooter is a coward and it is not fair that no one is coming forward.
Silva was shot and killed early on the morning of June 23, 2018, at a party at the 1700 block of Newport Circle, in Santa Ana. The police are not even sure he was the intended target of the unidentified killer.
When the police arrived at the scene, at about 1:14 in the morning, Silva had already been taken to a local hospital, where he died.
Silva's family is now trying to raise money for his funeral, on Gofundme. They wrote "Robert Silva a beloved son, a brother, an uncle, a friend  such beautiful soul that got taken from us too early because of an unfortunate tragedy. He had so much success ahead of him, his life was just beginning, he was trying to pursue his goal to make his family proud. He was changing his life becoming a better person, an example for his peers that loved him and wanted to see him be great. He was a great person with a kind heart that left us too soon but forever will be remembered in our hearts. MAY HE REST IN PEACE We ask for your help to put our loved one at peace with an donation. Anything is helpful and we thank you for your help. May God bless you all for your help." #justiceforrobert