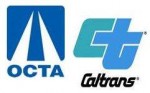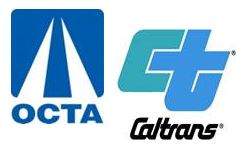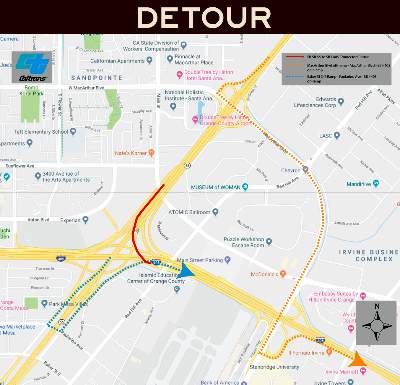 The California Department of Transportation (Caltrans) will close the southbound SR-55 to southbound I-405 connector tonight Thursday, September 19, from 10:00 p.m. to 3:00 a.m. for emergency guardrail work. Motorists will be diverted to the Baker Street off-ramp. From Baker Street, one can make a left on Red Hill Avenue and continue to the southbound I-405 on-ramp.
Caltrans appreciates the public's patience while performing the work. Electronic Changeable Message Signs will be displayed to notify drivers of the closure. Additionally, work updates will be available via
Visit Caltrans homepage
Follow Caltrans @CaltransOC
Like Caltrans on Facebook
The work schedule is subject to change due to traffic incidents, weather, availability of equipment and/or materials, and/or construction-related issues. For more information, you may contact the District 12 Public Information Office at (657) 328-6000.