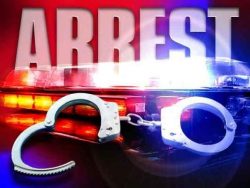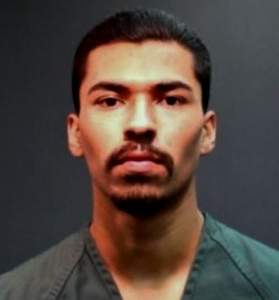 After releasing the robbery video to the media and community, suspect Anthony Sanchez (18) Santa Ana turned himself in to Santa Ana PD Robbery Detectives. Suspect has been booked for armed robbery.

ORIGINAL MESSAGE –
Suspect #1: Male Hispanic, 18-25 years old, 5'-5" to 5'-7" and 140-160lbs, armed with a semi-auto firearm with extended mag. Suspect had some black colored substance on his face in an attempt to alter his identity.
Suspect #2: Driver Female Hispanic, unknown age, 5'-3", 120-130lbs, with long dark hair
Vehicle Used: 2015-2017 Dodge Charger, Black in color, tinted windows and five star rims
On 6/22/2019, at 10:40pm, the above-pictured Charger parked on the north side of Nady's Liquor store located at 652 S. Harbor Blvd. A female exited the driver's door and appeared to look inside the liquor store through the large window. The female sat back in the driver's seat and shut the door. The male suspect then exited the passenger side and entered the liquor store. The suspect pulled a semi-auto firearm with an extended magazine from his waistband and threatened the victim. The suspect demanded money from the register and the victim complied. After taking money from the victim, the suspect entered the left rear passenger seat of the Charger, which fled westbound on McFadden Ave.
Please forward information to Detective Greaver at (714) 245-8362 or DGreaver@santa-ana.org or Orange County Crime Stoppers at 1-855-TIP-OCCS.