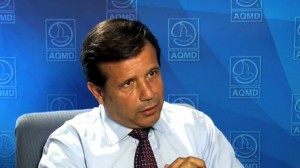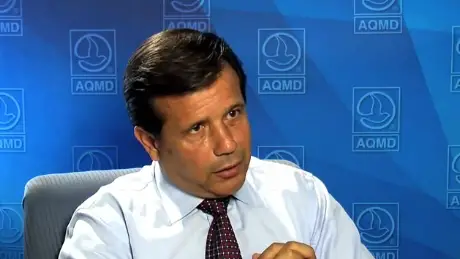 Our family vacation interrupted my series of articles about the Santa Ana Council Members' City Calendars, which are posted for public review on the City's website.
We have looked at all of the Council Members – and found that most of them were either barely active at all, or were active mostly in wards other than the ones they were elected to represent.  Now it is time to look at Mayor Miguel Pulido's calendar:
He attended the John Aguilar Plaque Unveiling Ceremony on Monday, July 1, 2013, at the SAPD's headquarters.  Later that night he led the Santa Ana City Council meeting.
On Friday, July 5, Pulido participated in the AQMD Governing Board meeting, in Diamond Bar.
On Tuesday, July 8, he participated in the OCTA Board Meeting, in Orange, CA.  Later that day he met with George Pla, whose engineering firm has been hired to work up a Santa Ana light rail proposal
On Tuesday, July 9, he had a phone call with Dr. Bill Burke, of the AQMD.
On Wednesday, July 10, he and Santa Ana Parks and Recreation Agency Director Gerardo Mouet met with Jesus Nieto and Manuel Quintana, to talk about the takover of the Baseball Fields that their adult baseball teams used to play on.
Later on Wednesday the 10th he met with Candace Chromy, of the Heritage Museum of OC, which is located at Centennial Park
That same afternoon, on the 10th, he participated in two OCTA Committee meetings
On Thursday, July 11, Pulido met with Pastor Danny DeLeon, of Templo Calvario, which is located on Fifth St. and Fairview, in Santa Ana.
Later on the 11th he met again with Jesus Nieto and Manuel Quintana.
Pulido also participated in another OCTA committee meeting, on the 11th
And on the evening of the 11th he welcomed State Senator Bob Huff to a meeting held in Santa Ana
On Friday, July 12, Pulido participated in an AQMD Special Board Meeting, where he led a Beach Fire Pit Discussion
That same day he participated in a Special Council Meeting and in City Manager Interviews
On Saturday, July 13, Pulido participated again in City Manager Interviews.  On Saturday!  Wow.
Pulido led the next City Council meeting on Monday, July 15
On Tuesday, July 16, Pulido met with Frank Barbaro, the former chair of the Democratic Party of Orange County.  Barbaro is also Pulido's attorney.
On Thursday, July 18, he participated in a Special Council Meeting
That same evening Pulido presented the State of the City Address to Neighborhood Leaders
On Friday, July 19, he met again with Pla
On Monday, July 22, Pulido participated in another OCTA Board meeting, in Orange, CA
On Tuesday, July 23, Pulido participated in the CleanTech OC Board of Directors Meeting – this is an organization trying to bring green jobs to Orange County
On Thursday, July 25, he met with Andrea West, of the OCTA and later that day he met with Huntington Beach Mayor Connie Boardman – most likely regarding the effort to save the Beach Fire Pits, which Pulido supports
On Friday, July 26, he met with Gil Marrero, of Voit Commercial; Jack Jakoski; & Darrell Johnson, the head of the OCTA (Note – Marrero is a prominent realtor who has leased out much of downtown Santa Ana)
That same day he met with Scott Freda, of the Barrack Rodos Law Firm.  I have no idea who this guy is.
So there you go.  It is clear that Pulido works for the city on a near full time basis although he is a part-time Mayor.
Unlike the Council Members, Pulido works for the entire city.  And it is evident that he is actively involved in quite a few issues.  And he did meet with a neighborhood group, unlike most of the Council Members, who did not do this in June, when I looked at their calendars.