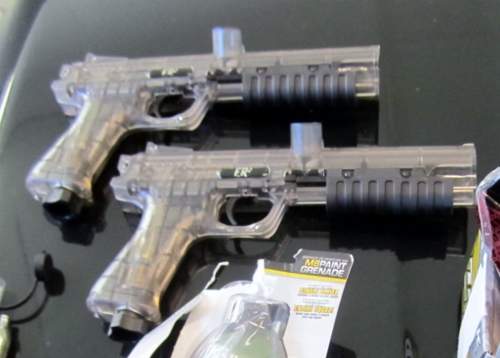 Two 18-year-old males from Orange did not get their new year off to a good start. On January 1st around 1:00 p.m., their were a series of four drive-by assaults with a paintball gun take place in the downtown Orange area.
In all of the assaults, the victims were pedestrians who described the suspect vehicle as a sports car with a spoiler, which was occupied by at least two males. In each incident, the suspects used a paintball gun to shoot paintballs containing yellow paint. Fortunately, there were no serious injuries.
At 2:30 p.m., patrol officers located the suspect vehicle at 130 N. Lemon. Police officers conducted a traffic stop and detained the two occupants who were in possession of paintball guns and yellow paintballs.
In-field show-ups were conducted and the vehicle and passenger were identified as being involved in the incidents. The suspects were arrested and booked at Orange County Jail. We will not tolerate such heinous behavior in Orange and we hope they learned their lesson.