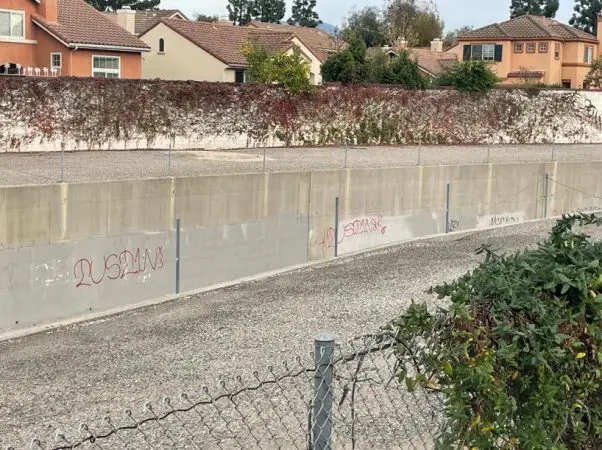 Tustin police officers responded to reports of two males spray painting the drainage walls in the area of Tustin Ranch and Bryan.
An officer arrived on scene, observed an abundance of fresh tagging, and two subjects matching the description. To our dismay, both subjects fled on foot when they were contacted by the officer.
With the help of responding personnel, both subjects were detained shortly after fleeing. Spray paint cans were located in the area and one subject even had fresh paint on his hands.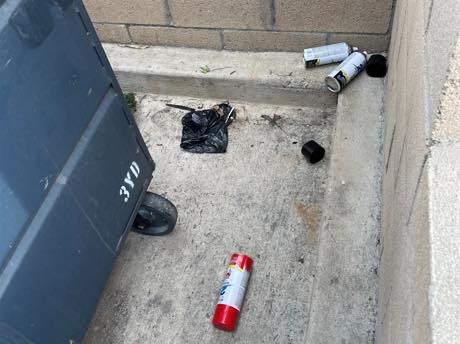 The Tustin Police Department had this to say to the suspects – "While the nicknames you painted on the walls were cool, we prefer to call you by your legal names…you know, the ones now on your jail booking paperwork."
The two suspects were arrested for felony vandalism and various other charges.
It would be nice if the SAPD took the time to arrest taggers as well…