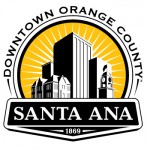 The City of Santa Ana has been conducting a truly ridiculous loaded survey for awhile now – and response has been so tepid that they have taken the survey on the road.
If the City Council really wants to know what we think they need to launch an honest survey, with questions like these:
Do you still feel safe in Santa Ana even though the FBI's latest crime report indicates that we have just about caught up with Los Angeles with regard to violent crime?
Do you support the City of Santa Ana's ban on big box stores that has prevented major retailers from opening new locations in Santa Ana, resulting in the loss of millions of dollars of tax revenue and hundreds of jobs?
Are you happy that the City Council overpaid the new City Manager and then later rationalized it as being OK because he is a Latino?
If the new City Manager raises food taxes here, as he did in Phoenix, will you support that?
Do you think that members of the City Council are taking bribes from city vendors and other merchants?
Do you trust the City Council to do the right thing with regard to development of a light rail project stretching from Downtown Santa Ana to Garden Grove?
Would you support Ward-Specific City Council elections given that most of the current Council Members spend almost no time in their own wards?
Would you like to roll back City Council term limits to two four year terms and shouldn't the Council and the Mayor have the same term limits?
Do you trust Councilwoman Michele Martinez on crime issues even though she admitted to selling drugs when she was a teenager?
Should Councilman David Benavides be allowed to vote on any development issues when he is selling properties in Santa Ana?
Do you think that Councilman Roman Reyna should finish college before he runs for another office?
Do you believe that Councilwoman Angie Amezcua actually campaigned last year when she stumbled into victory in Ward 3?
Would you like the City Council to post all of their calendars on the City's website – not just the past month?
Do you like the way the City handles the Fiestas Patrias and Cinco de Mayo events?
Do you think the city is really making progress?