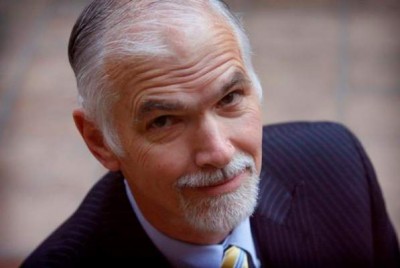 One of my complaints about the Santa Ana Unified School District (SAUSD) over the years has been that they communicate via phone for the most part and don't usually email the parents.  But today is the first day of the new school year and the SAUSD's Superintendent, Dr. Rick Miller, sent out an email to parents with useful information for the new school year – including the introduction of the district's new smart phone app!
Here is Dr. Miller's Back to School message:
Greetings,
I am Rick Miller, Superintendent of the Santa Ana Unified School District. I hope you have had a good Labor Day Weekend with your family as well as a restful, productive summer. I am looking forward to working with you as the new school year begins on Tuesday.
Over the summer, more than 160 of our teachers and staff members and over 4,000 students created and delivered a fantastic Summer Enrichment program (you can read more about it in the Hechinger Report at this link. Some of the highlights of that learning will be on display next week at a Summer Enrichment Exhibit at Villa Intermediate School (9/10/14 at 6:00 p.m.). Additionally, there has also been a lot of work done on facilities improvements as well as the normal, but intense cleaning and refreshing of classrooms and schools to ensure a safe and high-quality learning environment for your student.
There will also be a number of new things occurring this year, which will assist in the learning and performance of our students. Some examples of the changes are:
First, implementation of the Local Control & Accountability Plan (LCAP) that many of you helped us with last spring at the All Eyes On Learning meetings
Second, increasing computers in the hands of students
Third, a different type of student testing that will assist in providing better understanding of your students' progress
And last but not least, improved communication with you. I am excited to announce that we now have a FREE smartphone application called "SAUSD" that is available at the Apple or Google Play store – for free. If you download it, you can find out even more about what we are doing.
Additionally, last year, I began a

Facebook page

(SAUSD Superintendent) that follows some of the things that I am engaged with throughout the year. Please feel free to follow me on that site.
I look forward to this year in providing a great education for our students and their future. I appreciate your partnership and contribution as parents to make all of our students highly successful. Wishing you the best and a great school year.
Warm wishes,
Rick
Rick Miller, Ph.D.
Superintendent of Schools
About Dr. Miller
Dr. Miller joined Santa Ana Unified School District as Superintendent in November 2013. He brings 40 years of educational experience to Santa Ana, including twenty-two years as a superintendent in both California and Idaho. For the past five years, he served as superintendent for the Riverside Unified School District. He holds four academic degrees including a Ph.D. in education; Ed. Sp. (Education Specialist) in educational administration; M.Ed. (Masters in Education) in educational administration and higher education; and a Bachelor's degree in chemistry. He has also authored several articles and presented at state and national conferences.
Dr. Miller's experience inside the classroom includes serving as a teacher at the elementary and secondary levels and as a university adjunct professor. He has also worked as an elementary and high school principal. Dr. Miller has focused his career on school reform and raising student achievement in diverse settings. He has also worked to build collaborative environments within school districts. Dr. Miller is co-founder of the Mountain West Superintendents Roundtable, a regional superintendent think tank, and serves on a number of state and national advisory boards