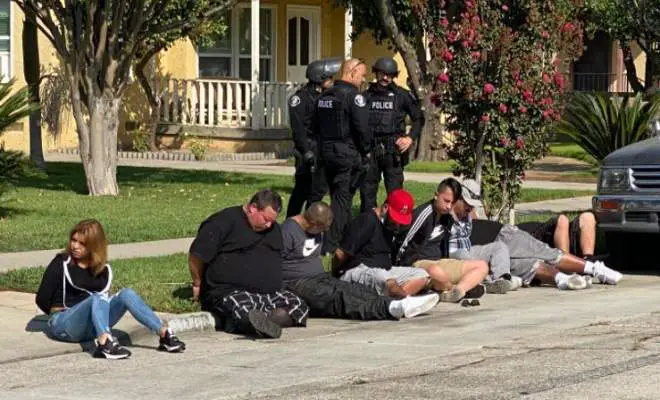 Earlier today SAPD police detectives from the Metropolitan & Special Investigations Divisions served a search warrant at a suspected gambling facility at 1000 N. Raitt Street, according to the SAPD's Twitter account.
The detectives detained 8 subjects inside.
The investigation resulted in 3 arrests (a felony warrant, gun possession, and operating a gambling facility), seizure of 7 gaming machines, approximately $2,900 cash, a 9mm handgun, and an improvised shotgun.
Santa Ana Code Enforcement also responded and "red tagged" the building.
The gambling bust occurred just northeast of El Salvador Park and Fremont Elementary School, in the Artesia Pilar Neighborhood.