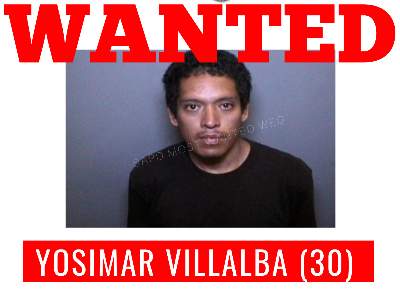 On 8/11/16, Santa Ana Police officers responded to the offices of Frank P. Barbaro & Associates located at 1111 N. Broadway after a burglary alarm activated, according to the SAPD.
Upon arrival, they contacted an employee who advised them that upon her arrival she observed an unknown male hiding between the trash cans of the business. Upon seeing her, the unknown male fled the scene.
Officers conducted a perimeter check of the building and located an open door. Once inside they realized the interior had been ransacked.
Crime Scene Investigators responded and processed the scene for evidence. While doing so, CSI was able to retrieve fingerprint(s) off an item manipulated by the Suspect. The fingerprint(s) were examined and a match returned and identified the Suspect as, Yosimar Villalba. Villalba is currently a transient in Santa Ana and frequents the Northeast portion of the city. Villalba has two outstanding bench warrants for Burglary.
Anyone with information on Villalba's whereabouts is asked to contact detective j. Garcia at (714) 245-8732 or jgarcia@santa-ana.org