On 1/18/2021, at approximately 4 AM, the wanted suspect entered the Arco gas station and approached the sales counter. The clerk walked behind the counter to the cash register and the suspect followed him.
The suspect pulled out a semi-auto firearm from his right pant pocket and demanded the clerk to open the register. The suspect removed all the money from the cash register and was last seen fleeing southbound on N. Bristol Street.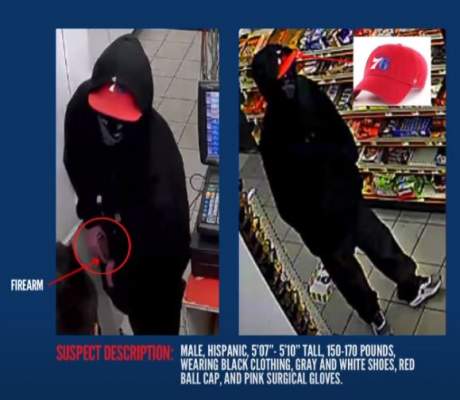 Location: 2940 N. Bristol Street – Arco Gas Station
Suspect: Male, Hispanic, 5'07"- 5'10" tall, 150-170 lbs., wearing black clothing, gray and white shoes, red ball cap, and pink surgical gloves.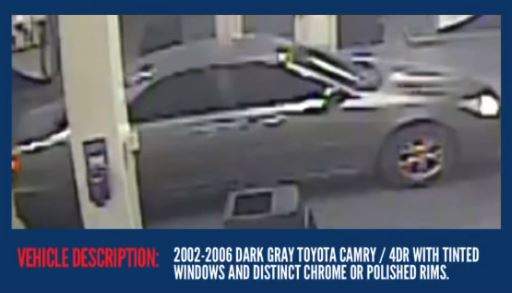 Vehicle: 2002-2006 dark gray Toyota Camry / 4DR with tinted windows and distinct chrome or polished rims.
Anyone with information on the identity/whereabouts of the suspect are asked to contact Detective Greaver at dgreaver@santa-ana.org or (714)245-8362.