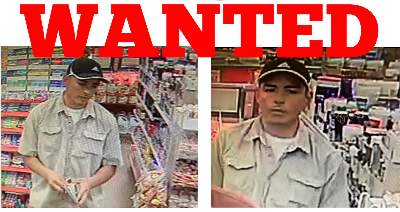 SAPD Detectives Requesting Assistance In Located Wanted Suspect For Strong Armed Robbery
Suspect Description: Male, Hispanic, 5'8", 22-26 years old, 130-150 lbs., black hair, dark eyes, and medium complexion
On 06/06/18, the wanted suspect forcefully removed a gold chain from the victim's neck as she was walking into a liquor store located in the 1800 block of S. Standard Avenue. Surveillance video was able to capture the suspect committing the crime and fleeing the scene on a bike.
On 6/12/18, the same suspect entered a hair salon located in the 2000 block of S. Main Street and punched the victim in the face causing her to fall to the ground. The suspect then attempted to open the cash register and remove money from the till, but was unsuccessful in doing so.
Suspect is wanted for strong-armed robbery. Anyone with information in identifying the suspect and his whereabouts is asked to please contact Detective Cpl. D. Padron at (714) 245-8545 or OC Crime Stoppers at 1-855-TIP-OCCS.