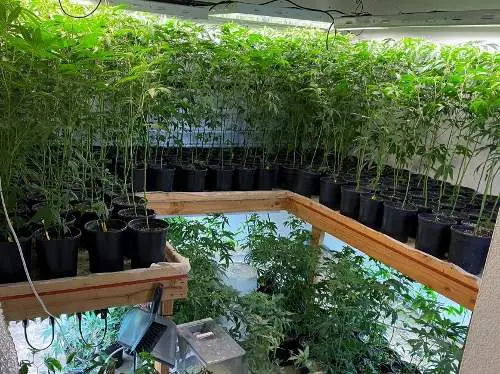 SAPD Vice detectives with the assistance of Directed Patrol served a search warrant at the 900 block of S. Orange. , according to an SAPD Tweet. The location was a residence located about five blocks north of Pacific Electric Park.
Located inside was fully operational marijuana grow with 4 grow rooms and 1 drying room. The SAPD seized:
557 marijuana plants
34 grow lights & ballasts
4 carbon filters
3 dehumidifiers
The SAPD did not identify if anyone was arrested.