A 27-year-old woman was arrested Friday morning and a third woman was being sought in connection with a violent beating outside a Santa Ana nightclub that left Kim Pham, a 23-year-old Westminister woman dead, authorities announced during a news conference Friday afternoon, according to KTLA.
Carlos Rojas, Santa Ana's interim police chief, declined to release the name of the most recent arrestee, citing the ongoing investigation. Police did, however, release a photo of the third woman being sought, according to the L.A. Times. (The photo is below).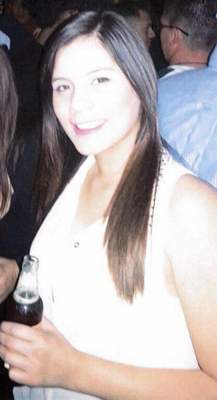 The news came on the same day that an organ donation agency announced that Pham's organs have "saved five lives through the donation of her heart, kidneys, lungs, pancreas and liver to patients on the national organ transplant waiting list," according to the New York Daily News.
It was estimated that a crowd of 50 people – count 'em – simply stood and watched as Pham was being kicked and stomped to death, according to the O.C. Register.  Ironically Pham, an aspiring writer, wrote about the killing of Kelly Thomas in her last blog post. "Severe aggression, threats and savagely violent battery are completely uncalled for," Pham wrote, according to the Los Angeles Times.
Police and city leaders made a point Friday of stressing that the death of Kim Pham is not considered a hate crime, and the mayor of the predominantly Latino city urged Vietnamese American residents to remain calm, according to the L.A. Times.
But hate crime is defined "as a crime motivated by racial, sexual, or other prejudice, typically one involving violence."  Isn't that what happened to Pham? Three women and two men beat Pham down onto the ground where they kicked her into a coma.  Fifty people watched and took pictures and video.  And I am supposed to believe this wasn't a hate crime?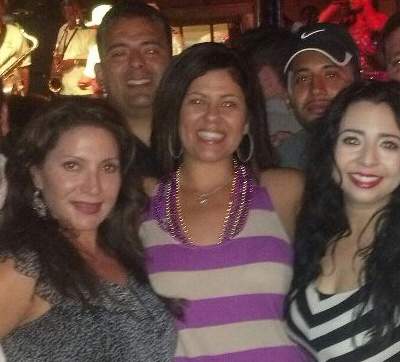 The party is over for Santa Ana Councilwoman Michele Martinez, who represents Downtown Santa Ana
The Santa Ana City Council is deathly afraid that Asians will stop coming to Downtown Santa Ana to get drunk in the hipster bars.  But the reality is that Pham was executed by a crowd that had no good reason to do so.  Of course it was a hate crime.  And no we aren't safe in Downtown Santa Ana – especially our Vietnamese residents.  Not anymore.  There are over 50 people running around this town who apparently think it is OK to murder Asians.  We should all find that very chilling.
Now the question is why all the hate?  The reality is that Santa Ana's young people have been indoctrinated into believing in class war, by their political leaders.  The Vietnamese came here with nothing but they value education and work hard and don't get bogged down believing they are victims.  They get good jobs in engineering, medicine and technology.  And for this they are hated by jealous people who often are complete losers.
Pham didn't have to die.  But her killers lost it and in a few minutes their petty jealousy and hatred turned into a murderous rage.  And now life in Santa Ana has been changed forever.  And the Downtown?  The gentrifiers have lost their power.  The Crosby remains closed and the rest of the overpriced hipster restaurants are going to find it increasingly hard to stay open as their customers dwindle.
Don't be fooled by these politicians.  Instead ask them why they were complicit in turning our Downtown into a drunken playground that has now become a killing field.