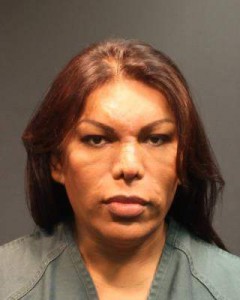 Santa Ana Police Department
Advisory: Homicide Detectives Make Arrest in Death of 40 Year Old Transgender woman
Arrested: Liborio De La Luz Ramos (44) Santa Ana
Charges CPC 192 Voluntary Manslaughter, Bail $500,000
On 2-5-2015, SAPD Homicide Detectives arrested Liborio DeLaLuiz Ramos (44) in connection to the death of a 40 year old transgender woman. Detectives believe that there may be additional victims who received injections from the suspect. Detectives would like additional victims to contact them at 714-245-8390.
Details:On January 28, 2015, at 1000 hours, the Orange County Coroner's Office notified the Santa Ana Police Department, Homicide Section of a suspicious death that occurred on January 22nd. The decedent was a 40 year-old transgender who died of a "silicone embolism syndrome" related to a silicone injection to the buttocks for cosmetic reasons.
Homicide detectives initiated a death investigation. The initial investigation revealed the decedent went to a "silicone party" in Santa Ana some time in December of 2014. On January 1, 2015, the decedent admitted herself into Kaiser Hospital in Irvine because of a respiratory problem. On January 21st at 1906 hours, she died of an embolism related to the silicone injection. Because of the allegation that the injection was received in a non-medical facility, Kaiser contacted the coroner's office and the coroner's office notified the Santa Ana Police Department on January 28th. The investigation is currently ongoing into the legality of the administered silicone.
The Orange County District Attorney's Office, Homicide Unit has been contacted and is researching what criminal statutes, if any, are applicable.
###