The SAPD has arrested two suspects involved in the shooting death of 36-year-old Maria Mora, an innocent married mother of three children who was caught in a gang crossfire during a drive-by shooting, in a parking lot at 1473 S. Main St.
19-year-old Mark Remmers, described by the SAPD as a known gang member, was arrested in Costa Mesa on Thursday and is considered to have been a shooter in the drive-by shooting.
24-year-old Brooke De La Cruz was also arrested as she was behind the wheel of a white Toyota Camry seen on surveillance footage pulling up to corner of Cypress and Edinger Avenues. Remmers and another unidentified suspect jumped out of that Camry and shot at two teens walking by.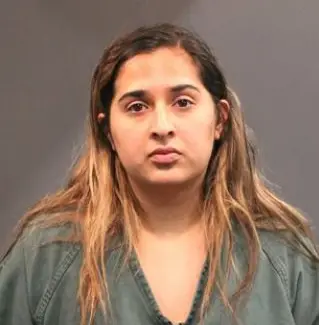 Those teens were not injured. Instead a bullet struck and killed Mora as she tried to protect her children.
Remmers and De La Cruz have been arrested for murder.
The SAPD is still investigating the gang-related homicide.
Police asked any witnesses to step forward and call police at 714-245- 8390. Orange County Crime Stoppers will accept anonymous tips at 855-TIP-OCCS.
A GoFundMe has been created to help the victim's family.