The Santa Ana Literary Association will be presenting a new poem by a local poet every week this year. This week's poem is "Toss and Serve" by Ruthie Marlenée.
TOSS AND SERVE
By: Ruthie Marlenée
Dedicated to Delfina
I play tennis because you
picked grapes and lettuce
worked strawberry fields, tomato plants,
packing houses and assembly lines
to set a cornucopia of food on the table
because you scrubbed golden toilets
in Villa Park
ironed Mrs. Blumenthal's
soft silk and fine linen
shined her crystal
polished her silver
because you cleaned glass houses
in Anaheim Hills
that I might have a ceiling
in Yorba Linda (The Land of Gracious Living)
to smash overhead — my head
crammed full of words — my words
dropped across the page
like oranges or lemons or lettered bonbons
plopped on a conveyer belt
words I volley, toss and serve
like tennis balls, tortillas or salads
crystal goblets filled with champagne
and silver trays of chocolate chews.
Because of you.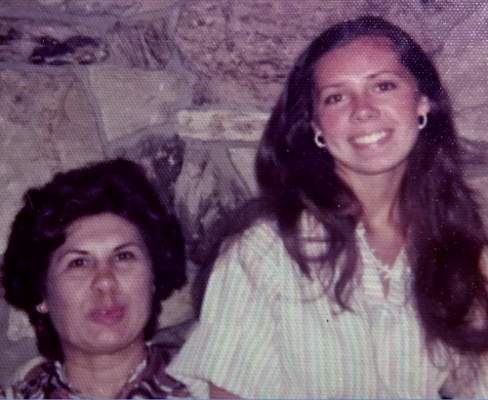 Ruthie Marlenée's mother Delfina Cordova was born in Santa Ana, CA, in 1928. Delfina lived in an area known as El Modina, in La Habra, on train cars and in places called "el campo" where she and her family were "pickers".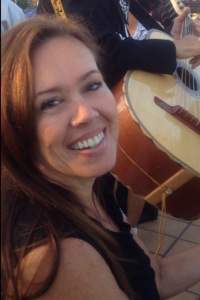 Marlenée is a Los Angeles novelist, screenwriter, and poet whose work is rooted in her half-Mexican ancestral background. Marlenée earned a Writers' Certificate "With Distinction" from UCLA.
Her novel Curse of the Ninth was published in February 2019. Her third novel Agave Blues, Touchpoint Press, is forthcoming in 2021. Her poetry and short stories can be found in various publications, including Sharks Reef, The Coiled Serpent Anthology, So To Speak, and Silver Birch Press.
She's received awards for her screenplays from the Women's International Film Festival, the Oaxaca Film Festival, Carmesi International Fest, and the Mexico International Film Festival.