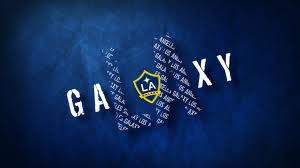 LA Galaxy Trying to Make Inroads in Santa Ana
by Omar Ávalos Gallegos, Santa Ana Sentinel
Major League Soccer's LA Galaxy has made a significant marketing blitz in Santa Ana in the last month. They bought at least two billboards, one on Harbor and 17th streets and another on Bristol and Alton, and they bought adds on Santa Ana Blvd and other OCTA bus routes.
Adding to that is the connection made with the Santa Ana Police Athletic & Activities League, which took a group of kids to see the Galaxy play Sporting Kansas City this last weekend at the Home Depot Center. It is unclear if the SAPAAL reach out to the Galaxy or vice versa.
It's not the first time that the Galaxy and the league have marketed in Santa Ana. In 2011 the Galaxy, representing MLS and their owner AEG, bought advertisements for the MLS Cup Final at Westfield Mainplace Mall.
They get Santa Ana's soccer market potential and they take it seriously, mostly because of talks that Chivas USA has had with Santa Ana in the past. The Galaxy only started marketing as large a scale as they have recently after Chivas flirted with the idea of moving to Santa Ana.
Still, the Galaxy can throw as much money as they want at Santa Ana, but long-gone are the days of Mexican Galaxy players Luis Hernández and Jorge Campos. Santa Ana is more an Hernández and Campos town obviously and let's not kid ourselves.
Chivas has at least three players that grew up or played in Santa Ana leagues. This year we had a Santa Ana native, Daniel Antúnez, play for the first team. But sadly, he'll be out for months due to a knee injury suffered two weeks ago.
Jorge Villafaña, a former Sueño MLS Winner, is from Anaheim and played in Santa Ana as a kid.
Click here to read the rest of this article.