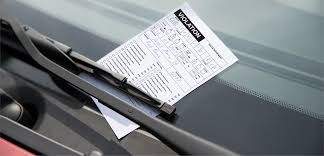 The City of Santa Ana wants to remind the public that ONLY street sweeping parking citations have been suspended under the proclamation of local emergency approved by the City Council. All other City parking fees, rules and citations remain in place, including residential permit parking.
The street sweeping ticket suspension is retroactive to Sunday, March 15, so no street sweeping tickets received from that date need to be paid. The suspension has been extended through April 30.

For video updates from Mayor Miguel A. Pulido, the latest on City of Santa Ana services, and other resources and information about COVID-19, go to the City website at www.santa-ana.org/covid19.
###
La Ciudad de Santa Ana quisiera recordarle al público que SOLO se han suspendido las multas por estacionarse cuando pasa la barredora bajo la proclamación de emergencia local aprobada por el Concejo Municipal. Todas las demás tarifas, reglas y multas de estacionamiento de la ciudad permanecen vigentes, incluido estacionamiento residencial con permiso.
La suspensión de la multa de barrido de calles es retroactiva al domingo 15 de marzo, por lo que no se debe pagar ningún boleto de barrido de calles recibido desde esa fecha. La suspensión se ha extendido hasta el 30 de abril.
Para obtener actualizaciones en video del alcalde Miguel A. Pulido, lo último sobre los servicios de la Ciudad de Santa Ana, y otros recursos e información sobre COVID-19, visite el sitio web de la Ciudad en www.santa-ana.org/covid19.