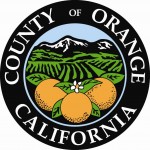 Orange County Human Relations Commission
FOR IMMEDIATE RELEASE: December 19, 2014
Contact: Ken Inouye, Chair, OC Human Relations Commission, 949-586-6640
Commission Plans Police Community Dialogues
An African American woman shared that her kindergartener asked, "Mommy, why don't police like Black people like me?"
This anecdote earlier this month symbolized the reach and impact of the national media attention to a series of conflicts between African American young men and police officers resulting in violence and death.
In California Proposition 47 passed aiming to reduce the number of people incarcerated for non-violent offenses.
In Anaheim destructive demonstrations followed after a series of shooting deaths of suspected gang members by the police.
In Santa Ana activists demonstrated at city council meetings with profane messages on their hats and shirts targeting the police.