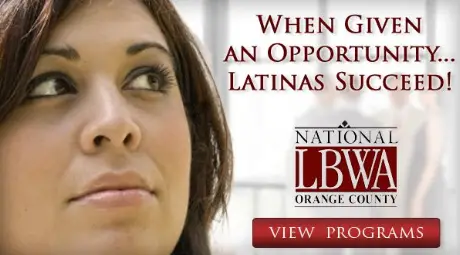 Time: Tuesday, April 12 · 6:00pm – 8:00pm
Location: Casa de la Familia – 1650 E 4th Street, Suite 101, Santa Ana, CA 92701
NLBWA OC will be holding its April Member Hosted Network Mixer at Casa de la Familia in Santa Ana, CA. We are excited to have Doctora Nogales, Director and Founder of Casa de la Familia, generously host our event at their Orange County location.
Doctora Nogales is a psychologist, an author and a playwright. She has developed a curriculum based on her book, Latina Power, to empower teenagers to break the circle of violence called Lateena Power. She has had radio and TV programs in LA and she is launching a community digital magazine called "Doctora Ana, Salud Psicología y Vida".
Casa de la Familia is a nonprofit that offers mental health services, outreach and engagement platforms as well as educational programs. Please join us to learn more about this wonderful non-profit and to mingle with like minded professionals in the Orange County area. We look forward to see you and your friends there!
Wine and appetizers will be provided.
This free event is open to members, non-members and guests.
Please register by clicking here.