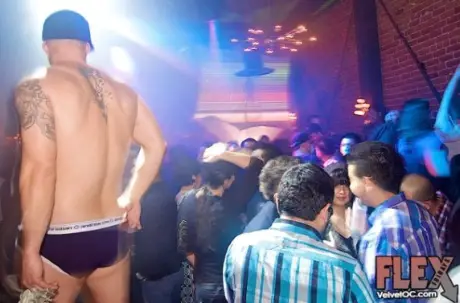 The Velvet Lounge, Santa Ana's all gay bar & nightclub, is going to be reopening soon.  They were granted modifications to their Conditional Use Permit this week, by the Santa Ana Planning Commission.  They were seeking to expand into their basement level and extend their hours to 7 am to 2 am nightly.
They were allowed the extended hours with the exception that under age visitors will be prohibited after 1o pm.
The Velvet Lounge is located at 416 W. 4th St, in Downtown Santa Ana.  It is situated at the old Jason's Downtown Restaurant and Wine Cellar.
The Velvet Lounge features a friendly bar, comfortable lounge, huge patio, and a great dance floor.  They are centrally located in OC, Velvet is on a quiet street, steps away from great restaurants and art galleries, in the revitalized Santa Ana Art District.
Nightly events & entertainment and Southern Californis's best DJs
Huge patio
Comfortable bar and lounge
Dance floor
Drink Specials
State of the art video & lights
No cover charge for most events
18 & over for select events
You can read their Yelp reviews by clicking here.  And click here to see their Facebook page.