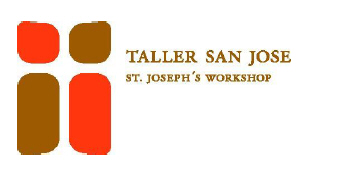 OPEN POSITION TITLE: Business Development Manager
DESCRIPTION OF ORGANIZATION: Taller San Jose (St. Joseph's Workshop) is a highly focused, goal-oriented program that targets young adults, ages 18-28, who are caught in a cycle of crime and poverty and need marketable job skills in order to become productive self-reliant adults. TSJ focuses on young people who have dropped out of high school, have been incarcerated or are on probation, and have a background of gang involvement.
In 2007, Taller San Jose launched a new endeavor in order to expand employment opportunities to its alumni and ensure the future sustainability of the organization. Hope Huilders, Inc. is a licensed general contracting venture which partners with non-profit, for-profit affordable housing developers and local cities in the building and rehabilitation of affordable housing throughout Orange County. Taller San Jose is the parent non-profit of Hope Builders, Inc. More information can be found on our website at www.tallersanjose.org.
SUMMARY OF MAJOR DUTIES:
The Business Development Manager is the primary individual responsible for managing all aspects and activities related to the acquisition, financing, and development of the business pipeline for Hope Builders, Inc. This individual manages the pre-construction phase of projects being pursued or acquired by the business. The Business Development Manager works closely with the Project Manager to successfully bid, secure, and complete projects.
DUTIES AND RESPONSIBILITIES:
· Develop and manage a business development strategy in support of identified strategic
goals for project acquisition including sourcing remodeling and/or building rehabilitation,
land acquisition for new home construction, or other general/sub-contracting
opportunities.
· Work with public and private lenders to secure financing needed for confirmed and
anticipated workload.
· Work closely with the Project Manager during pre-construction planning to anticipate,
select, manage, and communicate with prospective and existing customers, vendors, and
subcontractors. Collaborate with Project Manager to complete proposals including bid or
pro forma preparation.
· Serve as initial contact for Hope Builders, Inc. with prospective customers, clients, land
sellers and customers. Represent Hope Builders, Inc. before public agencies, elected
officials, community groups and financial institutions
· Attend project construction meetings and monitor progress as necessary
· Regularly research central and north Orange County cities and other agencies for land
and funding availability. Identify available land that fits Hope Builders, Inc. business
objectives, capabilities and target market
· Develop relationships with key affordable housing developers and redevelopment
agencies
· Coordinate preparation of entitlement and construction documents
· Negotiate Disposition and Development Agreements and other agreements as required
SKILLS AND EXPERIENCE:
· Ideal applicants will have at least 3 years experience in business development for general contracting services or closely related field
· Applicants will also have strong working knowledge and experience dealing with government agencies' processes in the development of affordable housing
· Background in real estate development, contracting and/or construction is highly desirable.
· College education or closely related field training preferred.
· Highly self-motivated with excellent time management and people skills
· Clear and effective written and verbal communication skills are required
· Working knowledge of Microsoft Office including Word, Excel and Outlook. Microsoft Project experience a plus.
COMPENSATION:
Full medical, dental, and vision benefits plus 401(k) plan available. Salary negotiable related to experience.
TO APPLY: Email resume and cover letter to Perla Lopez at plopez@tallersanjose.org