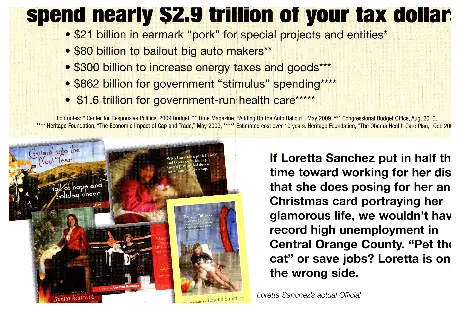 The Orange County Lincoln Club, which is a collection of wealthy, conservative Republican fundraisers and businessmen, sent out an hit piece in today's mail, against Congresswoman Loretta Sanchez.
They ripped Sanchez for her spending, citing that in 2009-2010 alone Sanchez voted to spend nearly three trillion on:
$21 billion in earmark pork for special projects and entities
$80 billion to bail out the big auto makers
$300 billion to increase energy taxes and goods
$862 billion for government stimulus spending
and $1.6 trillion for government-run health care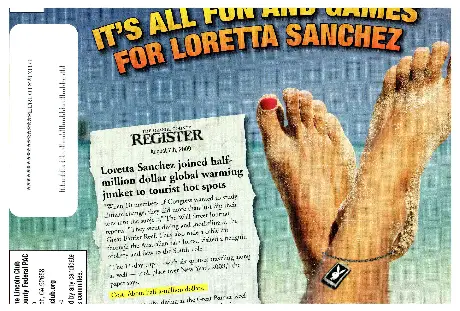 The mailer must have targeted Decline to State voters, as it was addressed to me – and my wife is a registered Republican.  My daughter is also a Decline to State voter, but she just registered this year – and as such she didn't get the mailer.  So it was sent to frequent voters.  (I have never missed an election).
The hit piece also ripped Sanchez for her Christmas cards and a fundraiser that was held at Hugh Hefner's Playboy Mansion, for Hispanic Unity USA.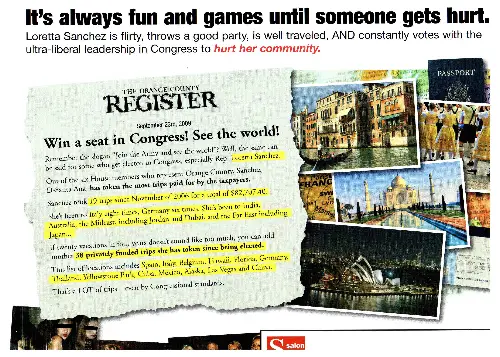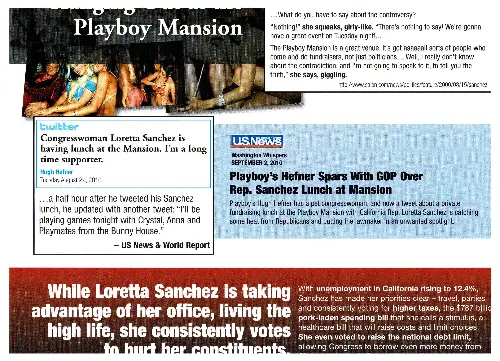 The mailer does not mention Sanchez' Republican challenger, Assemblyman Van Tran, perhaps with good reason.  Tran showed up at an accident scene a couple years ago when his right hand man, Andy Quach, got very drunk and got behind the wheel.  Quach hit a power pole in Westminster and cost the local residents their power.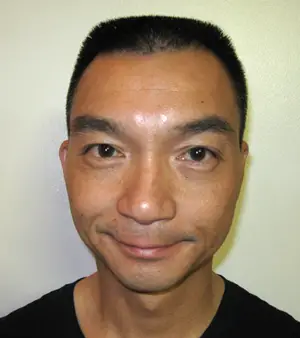 Andy Quach' booking photo
Nor does the mailer mention that Tran's own wife was indicted a few years ago for insurance fraud associated with chiropractic billing.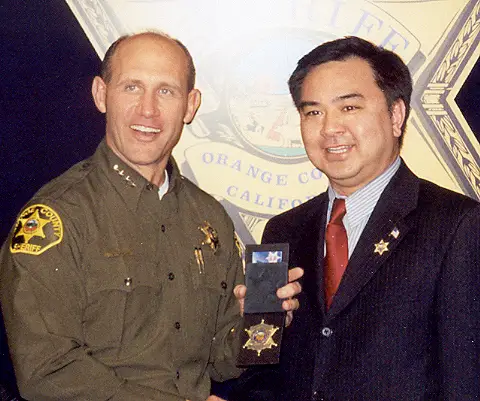 And of course the mailer doesn't mention that Tran was a very good buddy of disgraced former O.C. Sheriff Mike Carona – who was one of the most perverted politicians in Orange County history.
How many of Tran's acolytes regularly buy porno or go to strip clubs?  Probably all of them!!!