Contacts: Lt. Mark Stichter, 714.904.7042, MKStichter@ocsd.org; Carrie Braun, 714.552.5795, CBraun@ocsd.org
UPDATED INFORMATION: Sheriff's Investigators Seek Public's Assistance in Identifying Body Found
SANTA ANA, Ca. (April 15, 2016) – On January 6, 2014, unidentified female remains were found in the Casper's Wilderness Park (Rural South East area of Orange County). Based on the preliminary investigation it is estimated the remains may have been exposed to the elements for a period of at least six months. After preliminary testing, it has been determined the remains are of a petite female, at least thirty years of age, shoulder length wavy dark brown hair with light colored highlights. The decedent had a very distinct gold colored dental bridge on her left lower jaw and possibly had a broken nose at some point in her life.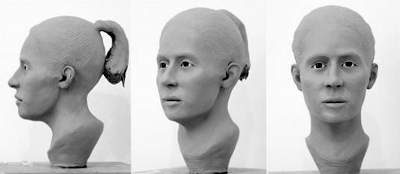 In December 2015, a CT scan of the decedent's skull and mandible was completed. The images captured from the CT scan were given to a forensic artists for facial reconstruction purposes.
In March 2016, photos of Jane Doe's appearance based on an artist's facial reconstruction rendering were given to Sheriff's investigators. (See below and attached).
Anyone with additional information is asked to call the Orange County Sheriff's Department Homicide Unit at (714) 647-7055. Anonymous tips may also be submitted to Orange County Crime Stoppers at 855-TIP-OCCS (855-847-6227)