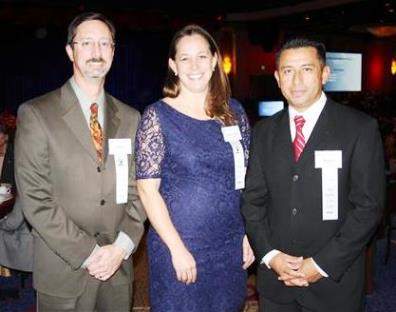 SAUSD Teachers Daniel Ramirez, Emily Benavides, and Mark Bush were honored earlier this year as "Teachers of the Year," according to the SAUSD.
Emily Benavides has served the district for 13 years. Benavides has taught everything from sixth-grade science to math and the Advancement Via Individual Determination program. Benavides boosts morale, encourages other teachers and is involved in lunchtime events, fundraisers, dances and activities that support school spirit. Benavides also finds the time to support after-school tutoring at Carr Intermediate School. She even stays in touch with her former students who have gone on to high school and college by attending their sports games and even helping them and their families with monetary support, according to the O.C. Register.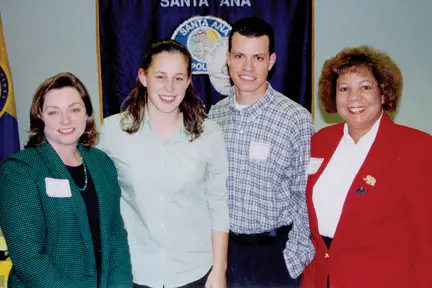 Emily's husband David is a Santa Ana Councilman.  They moved here a few years ago and an Orange County press release revealed that they were given the chance to buy a home in Santa Ana at a very low interest.  This was a program intended to encourage teachers to move into troubled cities.
I believe that Emily won this award last year as well.  But I can't find any evidence that the Santa Ana City Council ever honored her or her colleagues for these awards.  Nor can I find any mention of the award on Councilman Benavides' Facebook page.
Why isn't our City Council stepping up to honor Emily and her fellow teachers?