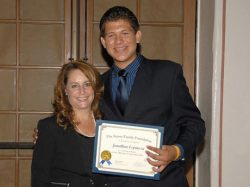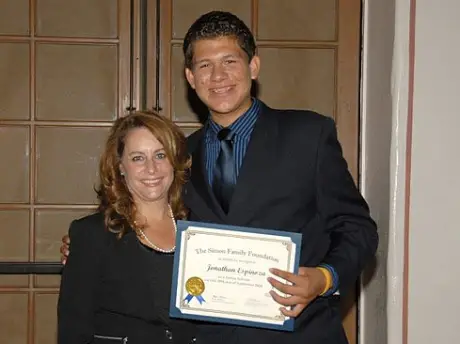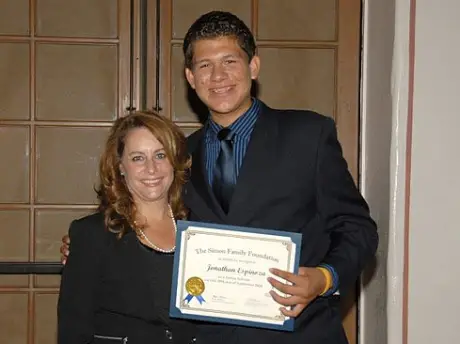 Jonathan Espinoza is an AP student at Segerstrom High, where he is also a member of their school band.  He is also an outstanding young man who has served already on two Santa Ana City Commissions.  You won't find a better example of Santa Ana's future than Espinoza.
Espinoza also donates a ton of time to various organizations and to political candidates he admires.  He walked a lot of precincts this year for State Senator Lou Correa, who won easily last week on Election Day.

I noticed the other day that he posted on Facebook that he really could use a car, so I asked him to explain why so I could share his thoughts with my readers.  I hope one of you will be able to donate a car to this deserving young man.
Here is Espinoza's reasoning for why he really needs a car:
Today in day, a car is no longer a luxury, but a necessity, even for those of us in our teenage years. Not having any form of transportation other than my two legs, has proved to be especially difficult, when you're involved in so many things, spread thin across a city, and still have to manage to get from one place to another on time, to remain on schedule.

A busy day can consist of starting my day at 6AM, getting to school and going through the day. After school, going to band practice, then School Board meetings, then home.

It's difficult to get from school to home for dinner, and then have to go downtown for events and meetings.    Being involved in the community, school and band is challenging, and your two legs can't possibly get you there all the time.

The most challenging task is getting from School, to the downtown area, as Public Transportation [OCTA] doesn't offer a direct route or convenient route from my school to downtown.

My parents work full time, and there are times when I have events to attend directly after school, and unfortunately I cannot make it, as my parents work and cannot drive me there. Overall, having a car now in days is no longer about impressing your friends, or being the cool guy in school, it's just a necessary evil.
Yours Respectfully,
Jonathan Espinoza, City of Santa Ana Youth Commissioner, Vice-Chair
Phone: (714) 675-4201, jonathan.espinoza94@gmail.com
Click here to check out Jonathan's Facebook Profile.