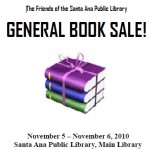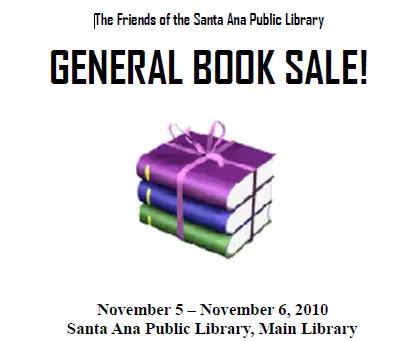 The Friends of the Santa Ana Public Library general book sale will be held from November 5 – November 6, at the Santa Ana Public Library, Main Library, located at 26 Civic Center Plaza, Meeting Room A, second floor.
Friday, November 5, 10 am – 5 pm
Saturday, November 6, 10 am – 3 pm
$2 bucks a bag!  Saturday, 2 pm—3 pm
All items at bargain prices!
FRIDAY 2 hours validated parking at library/courthouse parking structure with valid library card or proof of purchase at the sale. (Entrance on Civic Center Drive)
SATURDAY FREE parking all day at public parking lot no. 4 on Ross Street.  For additional information, please call (714) 647-5266 or 5267.