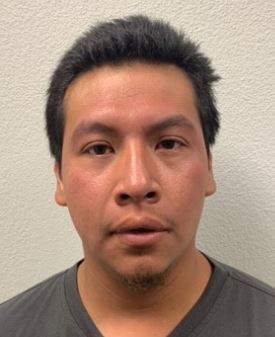 On May 1, 2020, at approximately 10:30 a.m., Tustin Police Officers were dispatched to the area of 600 W. 6th St. in reference to a partially nude, unresponsive female laying in the bushes near a parking lot. When officers arrived, they located a 75-year-old female with extensive facial injuries. Paramedics from the Orange County Fire Authority responded and immediately transported the victim to a local hospital where she remains in critical condition. Further investigation revealed the suspect, 24-year-old Fernando Valdovinos, struck the victim in the face numerous times with his hands and then sexually assaulted her. After the assault, Mr. Valdovinos and his 16-year-old female juvenile acquaintance stole the victim's vehicle.
On May 2, 2020, at approximately 2:40 p.m., an officer from the Tustin Police Department spotted three people driving in the victim's stolen vehicle. The officer stopped the vehicle and three people were taken into custody without incident. Mr. Valdovinos and the female juvenile were in the vehicle. The third adult male occupant was not involved in this incident and was released.
Based on our investigation, it was determined the crime occurred on April 30, 2020, at approximately 8:00 p.m. and the victim was left critically injured in the parking lot after the vicious assault until she was found the following day, about 14-hours later.
Mr. Valdovinos was booked into the Orange County Jail on multiple charges including attempted murder, attempted rape, carjacking, elder abuse, and other sexually related crimes. He is on formal probation for auto theft.
The 16-year-old female juvenile was nearby when the crime occurred but did not participate in the assault. She was booked into the Orange County Juvenile Hall for carjacking and conspiracy. She is on formal probation for robbery.
The investigation is ongoing and detectives are looking for any other victims who may have had contact with Mr. Valdovinos. If anyone has information on this case, please contact Detective Newton at 714-573-3249.
Arrested – Fernando Valdovinos, 24-year-old Santa Ana resident.