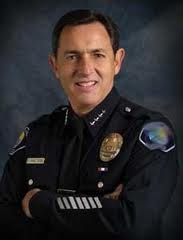 WELCOME!
Welcome to the first City of Santa Ana E-News Update, an electronic newsletter established to connect, inform, and engage the Santa Ana community. Through this newsletter, we will provide information on the topics and issues that matter to you most. Please share the news and encourage others to subscribe today!
Sincerely,
Paul M. Walters
Interim City Manager
A CLOSER LOOK: SANTA ANA'S BUDGET STABILIZATION PLAN
Like many communities in California, the recession has had a serious impact on Santa Ana's revenues. As a result of the economic downturn, key revenues including sales, property, and utility user's tax have declined. Additionally, the state government has balanced its budget by taking away local government revenues that were used for vital services. To respond to these shortfalls over the last several years, the City reduced its budget by approximately $46 million by fiscal year 2010-11 and eliminated over 390 full-time positions through attrition, outsourcing, reorganization, layoffs, and unfunding of vacant positions.
The City also renegotiated labor contracts to defer or eliminate raises, implemented furloughs, and increased employee contributions on benefits and retirement. Despite all these cost cutting measures, economic weaknesses persist and the City currently faces a projected structural deficit of $28-30 million.
To meet this challenge, the City examined its financial position, evaluated additional cost reduction measures and assessed revenue enhancement options. The goal is to stabilize the budget and begin to build a healthy financial future. The options available are difficult ones; however, the proposed budget balancing solutions aim to make most effective use of local assets and minimize the impact to residents and business. Details regarding the City's proposed plan are available in the report to the City Council at the link below.
Throughout this process, the City will continuously inform the public and work collaboratively with residents, businesses and other community stakeholders. The Interim City Manager, Paul M. Walters, is scheduled to make budget presentations at various Neighborhood Association meetings. We will also provide timely and relevant information on the City's web page and other communication channels like this e-newsletter.
This is truly a time of shared responsibility and sacrifice. Only by coming together as a community will we be able to make the difficult decisions to move Santa Ana towards a fiscally sound and sustainable future. We encourage your participation in the community meetings listed:
CITY MANAGER NEIGHBORHOOD ASSOCIATION BUDGET PRESENTATIONS
Summerfield Homes
Tuesday, October 11, 2011 – 7:00 p.m.
Thorpe Elementary School
Greenvilee & Alton
Madison Park Neighborhood Association
Wednesday, October 12, 2011 – 6:30 p.m.
Madison Elementary School
1124 E. Hobart Street
Meredith Parkwood
Thursday, October 13, 2011, 7:00 p.m.
Muir School
1951 N. Mabury Street
Riverview West
Tuesday, October 18, 2011, 6:30 p.m.
Sandalwood Mobile Homes
507 S. Euclid Street
Bella Vista
Wednesday, October 19, 2011, 6:00 p.m.
Monte Vista Elementary School
Multipurpose Room – 2116 W. Monta Vista Avenue
Com-Link General Meeting
Thursday, October 27, 2011 at 7:00 p.m.
Heroes Elementary School
Multipurpose Room – 1111 W. Civic Center Drive
Budget Stabilization Study (link to: http://www.santa-ana.org/documents/20110919_management_partners_report.pdf)
Budget Stabilization Plan Report to the City Council
(link to: http://www.santa-ana.org/documents/20110919_city_managers_budget_stabilization_plan.pdf)
Santa Ana City Council
Mayor: Miguel A. Pulido
Mayor Pro Tem: Claudia Alvarez
Council Members:
David Benavides, Carlos Bustamante, Michele Martinez, Sal Tinajero, Vincent Sarmiento
City of Santa Ana
City Manager's Office
P.O. Box 1988, M31
Santa Ana, CA 92701
Phone: 714-647-5200
Fax: 714-647-6954