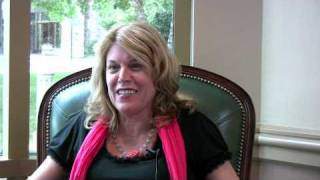 WORKING WARDROBES ANNOUNCES 2013 BOARD OF DIRECTORS
Kim Shepherd, CEO, Decision Toolbox to Lead as New Board Chair
COSTA MESA, Calif., Jan. 21, 2013 – Southern California nonprofit Working Wardrobes has announced its 2013 Board of Directors to lead the organization's outreach efforts this year and support its mission to help men, women, veterans and young adults overcome life's challenges, build confidence and re-enter the workforce. Working Wardrobes board members have appointed Kim Shepherd, CEO, Decision Toolbox as its new board chair. At the same time, the organization welcomes Ann Cairns, Director of Business Development, Cox Communications, Harry Humphries, CEO of GSGI, Inc. and Ken Cherry, President, Southern California Division for UPS, as its newest members.
As CEO of Decision Toolbox, a recruitment outsourcing company based in Irvine, Shepherd will use her innovative business approach and management philosophies to spearhead this year's board efforts as the new chair. Shepherd is a nationally recognized HR thought-leader and a regular speaker at national and regional events on the topics of recruitment best practices, recruitment process outsourcing and the "virtual" business.
"The brain trust that we have at the board table this year is amazing, and I plan to wring every drip of creativity out of them," said Shepherd. "Our goal is to double Working Wardrobes in size by 2017, which will allow us to serve more than 10,000 clients throughout Southern California each year."
In addition to Shepherd, Cairns, Humphries and Cherry, the 2013 Working Wardrobes Board of Directors is comprised of (in alphabetical order): Jeff Coats, Autobytel, Inc.; Anna Conrekas, US Bank; Jannah Devine, UBS Financial Services, Inc.; Mandi Dossin, DGWB; Chris Dyer, People G2; Harold Eldridge; Jerry Justice, AS Group LLC/The Aspirations Institute LLC; Stephen Kelley, Resources Global Professionals; Darryl Martin, Sentinel Offender Systems, LLC; Dani Mayer, Darden Restaurants; Jerri Rosen, CEO, Working Wardrobes; Linda Smith, Union Bank; Anh Tran, Modern Wealth Advisors, Inc.; Mike N. Vo, Miss Professional Nail; and Indika Wijesekera, Advanced Flow Engineering.
"We had a record-setting year in 2012, and I'm excited to have this team of Orange County business professionals on our board to lead new initiatives and increase our corporate awareness in 2013," said Jerri Rosen, CEO, Working Wardrobes. "With Kim as the driving force behind creative thinking and new ideas, I know we can exceed our goals and serve more clients throughout Southern California in the next five years."
Working Wardrobes and its board help guide year-round endeavors and initiatives, including corporate and individual outreach and partnerships, the Smart Women giving collective and other signature business and fund development opportunities. Fundraising events in 2013 include: "Edith Head to Toe" Fashion Show at Westin South Coast Plaza on Mar. 15; "Sunday in the Vineyard" with Marconi Museum and The Winery restaurant on Apr. 28; On Sept. 21, "Blue Jeans & Fast Cars" at the Marconi Museum on Sept. 21; and in November, the 2nd Annual VetNet Nite, onboard the USS Iowa, which will raise funds to support at-risk veterans.
About Working Wardrobes
Working Wardrobes, an independent nonprofit organization, empowers men, women, veterans and young adults who are overcoming life's challenges to transform themselves and confidently enter the workforce, by providing career development, job placement assistance, wardrobe and grooming services provided in an environment of dignity and respect. Since 1991, Working Wardrobes has served nearly 60,000 adults emerging from a wide spectrum of backgrounds, including welfare-to-work, alcohol and substance abuse, domestic violence, transitional homelessness, catastrophic illness and traumatic financial losses.
Follow Working Wardrobes on Facebook and Twitter.
###