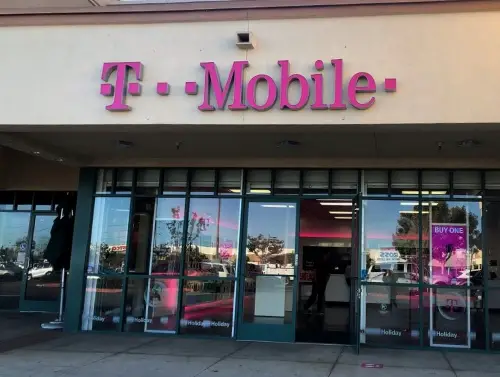 Three brazen suspects broke into a T-Mobile store at 17850 Newhope Street in Fountain Valley on Tuesday, at around 6:30 p.m., stealing many valuable iPhones and Apple watches that they ripped from display cases. They left the store but then ran into Fountain Valley police officers who had witnessed the break-in.
The suspects panicked and dropped the iPhones when they saw the officers. They then tried to flee on foot.
The police officers were able to recover all 11 iPhones and Apple watches that had been stolen. The stolen merchandise totaled $6,696. The store suffered damage estimated at approximately $1,000.
The police were able to nab one of the suspects, an unidentified man from San Jacinto, who they caught a quarter mile from the T-Mobile store as he was trying to hide behind some hedges.
The suspect was booked at the Orange County Jail on suspicion of burglary, conspiracy to commit burglary, resisting arrest and felony vandalism.
The police investigators are still looking for the other suspects involved in the incident. They were last seen by witnesses getting into an older model black Nissan Maxima and fleeing from the parking  lot.
Anyone with information concerning the outstanding suspects or the vehicle can contact the Fountain Valley Police Department (714) 593-4485.