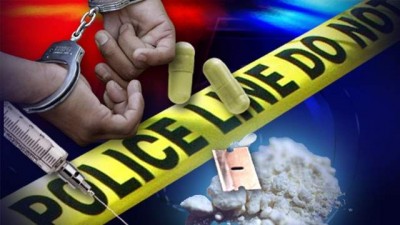 ORANGE COUNTY DISTRICT ATTORNEY PRESS RELEASE
Case # 15CF0925
Date: May 1, 2015
OFF-DUTY OCSD DEPUTY ARRESTED ON CHARGES OF ILLEGALLY OBTAINING PRESCRIPTION PILLS BY FRAUD
SANTA ANA – An off-duty Orange County Sheriff's deputy was arrested today on charges of illegally obtaining prescription pills by lying to doctors about what prescription pills he was already taking. Mark Wayne Hewlett, 35, Yorba Linda, is charged with five felony counts of obtaining a controlled substance by fraud, deceit, misrepresentation, subterfuge, and/or concealment. If convicted, he faces a sentence ranging from probation to a maximum sentence of five years and eight months in jail. Hewlett is in custody on $20,000 bail and is scheduled to be arraigned Tuesday, May 5, 2015, at 10:00 a.m., in Department CJ-1, Central Jail, Santa Ana. If the defendant bails out, the arraignment date and time is subject to change.
On five occasions between Sept. 9, 2013, and Nov. 15, 2013, Hewlett is accused of going to four different doctors to obtain a prescription for the controlled substance hydrocodone, more commonly known as Norco or Vicodin. When at a doctor's office, Hewlett is accused of fraudulently omitting that he was recently prescribed and currently taking hydrocodone in order to illegally obtain an additional prescription of the same drug.
The Orange County Sheriff's Department (OCSD), who investigated this case, arrested Hewlett today, May 1, 2015.
Senior Deputy District Attorney Brock Zimmon of the Special Prosecutions Unit is prosecuting this case.
###
TONY RACKAUCKAS, District Attorney
Susan Kang Schroeder, Chief of Staff
Office: 714-347-8408
Cell: 714-292-2718