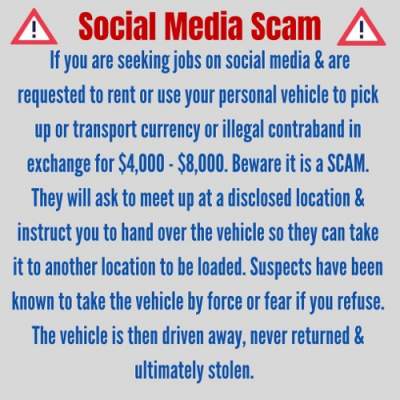 The Tustin Police Department has posted a warning about a new scam that is happening in Orange County.
Apparently job seekers are looking for jobs on social media and in some cases are being told to use their personal vehicles to pick up or transport currency or even illegal contraband in exchange for $4,000 to $8,000 dollars. Sounds too good to be true? Of course! It is actually a huge scam.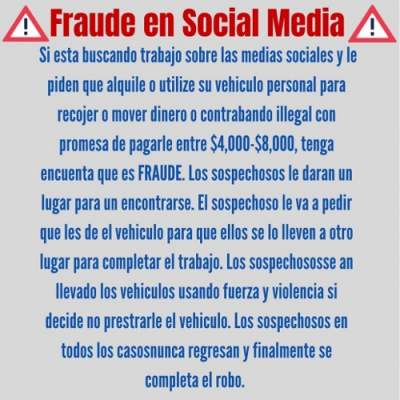 What ends up happening is the victims are told to show up, in their vehicles, at a disclosed location. They are then instructed to hand over the vehicle so they can take it to another location to be loaded. If you hesitate at that point be aware that the suspects have been known to resort to taking the vehicles by force or fear if you refuse.
The vehicles are then driven away and are never returned. They are ultimately stolen!
If you actually do need a job we suggest you contact the Santa Ana Work Center instead. You may call them at (714) 565-2600.