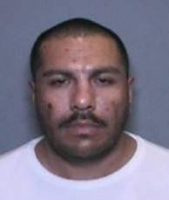 Costa Mesa Police Department
Advisory: Information Bulletin: Wanted Suspect
There are two active warrants out for Fuad Hurtado Flores' arrest for vandalism and drug-related charges. Flores is also the suspect in an assault incident (CMPD case #17-9181). Flores uses the name of Abel Towin on Facebook, and he has a long criminal history including drugs and domestic violence.
Possibly resides in the area of Santa Ana Avenue and Del Mar Avenue in Costa Mesa (although his Facebook page states that he resides in Santa Ana).
Vehicle: Black 2004 Cadillac Escalade, License plate #5GKG834
Male, Hispanic
6'2", 240 lbs.
Black hair
Brown eyes
If Flores is located, please contact the Costa Mesa Police Department at 714-754-5255.
###