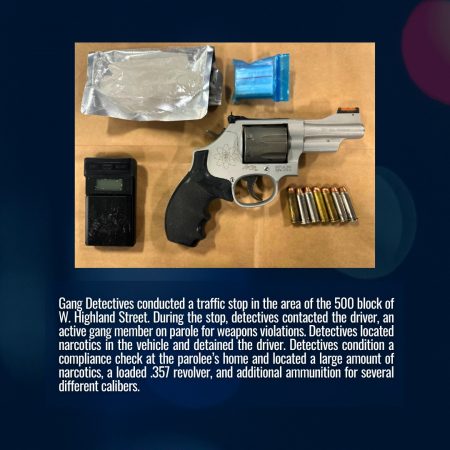 SAPD gang detectives conducted a traffic stop at the 500 block of W. Highland Street. During the stop the detectives contacted the driver who turned out to be an active gang member who was on parole for weapons violations.
The detectives located narcotics in the vehicle and detained the driver.
The detectives then doncuted a compliance check at the parolee's home and located a large amount of narcotics, a loaded .357 revolver and additional ammunition for several different caliber guns.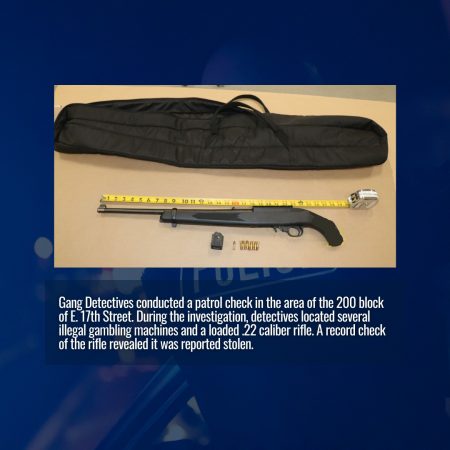 SAPD gang detectives conducted a patrol check in the area of the 200 block of E. 17th St.
During the investigation the detectives located several illegal gambling machines and a loaded .22 caliber rifle.
A record check of the rifle revealed that it had been reported stolen.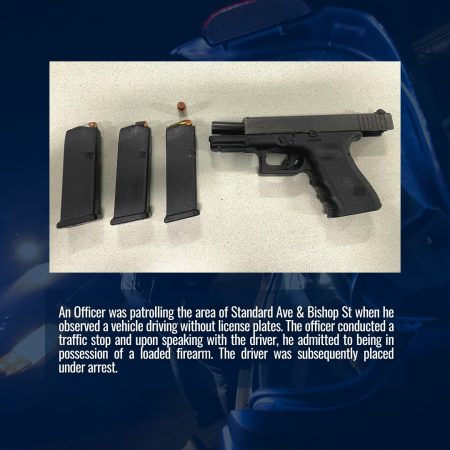 An SAPD police officer was patrolling the area of Standard and Bishop St. when he observed a vehicle driving without a license plate.
The officer conducted a traffic stop and the driver proceeded to admit that he was in possession of a loaded firearm.
The driver was subsequently placed under arrest.