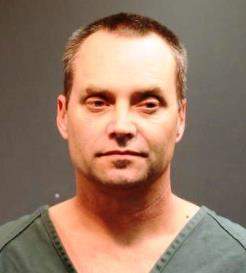 ORANGE COUNTY DISTRICT ATTORNEY PRESS RELEASE
Case # 15CF0204
Date: February 27, 2015
DRUNKEN DRIVER TO BE ARRAIGNED FOR MURDER AFTER HIT-AND-RUN CRASH THAT RESULTED IN WOMAN'S DEATH
SANTA ANA – A drunken driver is scheduled to be arraigned today for murder following a hit-and-run crash that resulted in a woman's death. Dallas Frank Reichstein, 46, Santa Ana, is charged with one felony count of murder and one felony count of hit and run resulting in permanent injury or death with a sentencing enhancement allegation for a prior strike conviction in 2014 for residential burglary. If convicted, he faces a maximum sentence of 34 years to life in state prison. He is being held on $1 million bail and is scheduled to be arraigned today, Feb. 27, 2015, at 10:00 a.m., in Department CJ-1, Central Jail, Santa Ana.
At approximately 10:10 p.m. on Jan. 28, 2015, the defendant is accused of driving a Nissan Xterra Sport Utility Vehicle (SUV) while under the influence of alcohol, westbound on West MacArthur Boulevard in Santa Ana. The defendant is accused of driving 54 mph in a 40 mph zone.
At around the same time, 59-year-old Pearleen Hopkins was crossing the street on West MacArthur Boulevard outside of the designated crosswalks.
The defendant is accused of slamming into Hopkins with his SUV and failing to stop and render assistance. The victim died at the scene as a result of the injuries she sustained from the impact of the vehicle.
Witnesses at the scene contacted the Santa Ana Police Department (SAPD) about the collision. SAPD officers arrived at the scene and located the defendant in his vehicle in a nearby residential neighborhood, and he is accused of having a blood alcohol content of .19 percent. Reichstein was then arrested by SAPD officers.
Reichstein had prior knowledge that he could be charged with murder if he killed a person while driving under the influence of alcohol based on a prior misdemeanor driving under the influence charge to which he pleaded guilty on Dec. 9, 2011 (Case # 11HM13579).
SAPD investigated this case.
Senior Deputy District Attorney Jennifer Walker of the Homicide Unit is prosecuting this case.
###
TONY RACKAUCKAS, District Attorney
Susan Kang Schroeder, Chief of Staff
Office: 714-347-8408
Cell: 714-292-2718