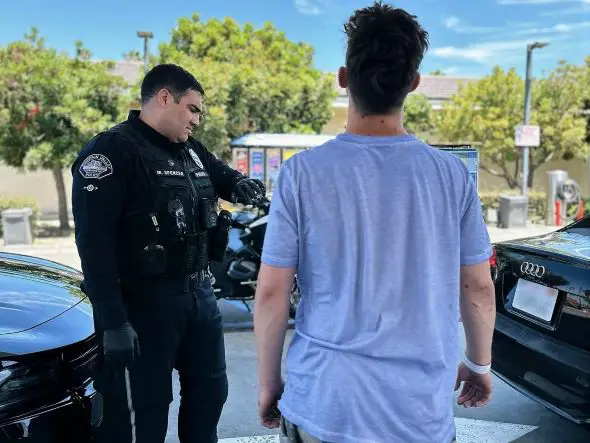 A concerned Fountain Valley resident called the police when a driver after almost collided with another vehicle and a gas pump at a gas station.
The resident also observed that the vehicle was missing a rear window and had significant windshield damage.
The responding Fountain Valley police officers conducted a DUI investigation and the driver was ultimately arrested for driving under the influence of narcotics.
The Fountain Valley Police Department would like to remind everyone that driving high is still a DUI!
Under California Vehicle Code Section 23152, it is unlawful for you to drive a vehicle while under the influence of an alcoholic beverage or drug, or a combination of both, according to the Orange County law firm Wallin & Klarich.
Any driving while under the influence (DUI) punishment may include the following:
Jail time
Fines and other related penalty assessments that will cost over $2,000; and
Suspension of your driver's license.
What jail time you may be facing depends on how many prior DUI convictions you may have.