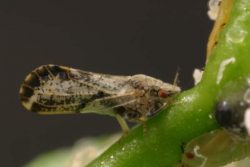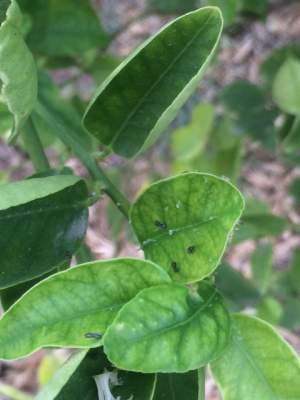 An incurable plant disease called Huanglongbing (HLB) that infects and kills all types of citrus trees has been found in residential citrus trees in Santa Ana.
HLB has no cure and is spread by a small pest called the Asian citrus psyllid as it feeds on leaves and stems of citrus trees. Once a tree is infected, it will die and must be removed. The best way to protect citrus trees from the disease is to prevent the spread of the psyllid.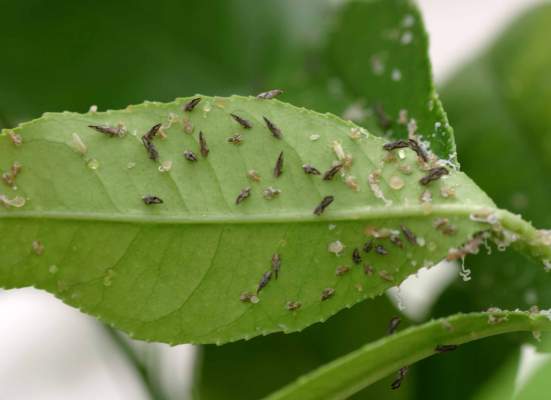 California homeowners – 60 percent of whom own citrus trees – play an important role in protecting citrus in our state and are being asked to protect their backyard trees by searching for signs of the pest and disease.
To prevent the spread of the Asian citrus psyllid and protect citrus trees from HLB, citrus tree owners in Santa Ana should follow these tips:
Inspect trees for the Asian citrus psyllid and Huanglongbing monthly, and whenever watering, spraying, pruning or tending trees. If you spot the pest or disease, call: 800-491-1899. Psyllids are most noticeable when new leaves are growing on the tips of the branches.
As part of your tree care, visit your local nursery or garden center to get advice on products that can help protect your citrus tree.
Do not move citrus plants, foliage or fruit into or out of your area, and especially across state or international borders. This could unknowingly contribute to spread of the pest and disease.
When grafting citrus trees, only use registered budwood that comes with source documentation, such as the budwood offered through the Citrus Clonal Protection Program.
Be sure to dry out citrus tree clippings or double bag them before removing the plant material from the property.
Control for ants on your citrus tree. Ants protect harmful pests like the Asian citrus psyllid. Place ant bait around citrus trees and follow the product's label instructions.