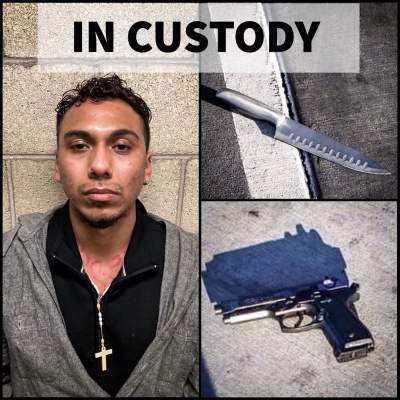 24-year-old Eric Ramirez from Orange robbed the Arco at 2493 N Tustin. Ramirez on Jan. 21, in the morning. Ramirez brandished a BB gun and fled with over $100, Modelos, Gatorade, and sunglasses.
Ramirez then went to the McDonald's at 2401 N. Tustin and demanded a free meal while brandishing the BB gun.
City of Orange Police Officers arrested Ramirez, who was also in possession of a knife, at the McDonald's and booked him at the Orange County Jail for two counts of robbery.
All of the stolen items were recovered and returned back to the owners.