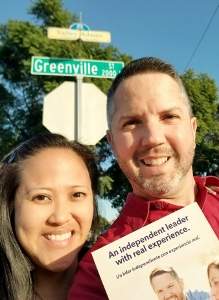 Phil Bacerra should have won last November, when Roman Reyna fraudulently took Ward 4 of the Santa Ana City Council. Reyna has since quit the Council and now has to pay back the taxpayers a half million dollars. Tonight Bacerra got closer to taking Ward 4 as he came out on top in the early polling in today's Special Election.
Bacerra currently has just over 28% of the total vote, with 2,991 votes, edging out former Planning Commissioner Beatriz Mendoza, who has 24.7% of the vote.
Should Bacerra maintain his lead he will become the first Filipino-American member of the Santa Ana City Council and perhaps the second Asian to serve in this manner. Apparently there was a Japanese American on the City Council many years ago.
Former Santa Ana planner Manny Escamilla has 23.5% of the vote; Bishop Gale Oliver Jr. has 10.8% of the vote; Arts Commissioner Jennifer Oliva has 8.3% of the vote and in last place is businessman Brandon Sisco, with 4.5% of the vote – 475 votes to be precise.
As we predicted the turnout was super low. We did not expect the race to be this close. Mendoza did a lot better than we expected – but there is no second place prize for her.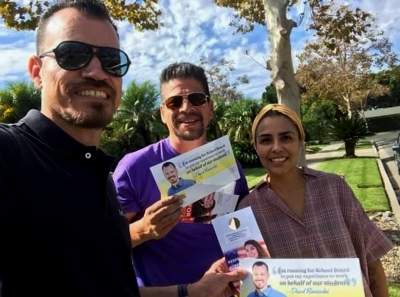 Over in the SAUSD School Board race the only teacher on the ballot, Carolyn Torres, is firmly in control with 45.4% of the vote while former Santa Ana City Councilman David Benavides is watching his political career careen to an end with 31.9% of the vote. Perhaps campaigning alongside Reyna was a bad idea after all?
Torres' apparent victory is bad news for charter schools and for parents who value school choice.