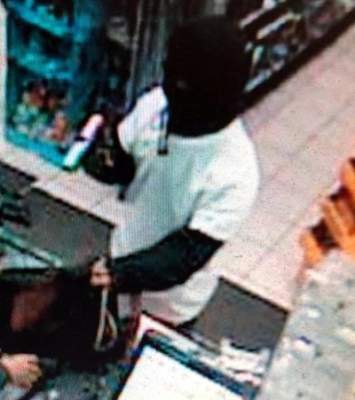 A man wearing a ski mask and using a gun robbed a hotel in Santa Ana, then attempted to rob a convenience store in Irvine, and authorities said Thursday morning he may be connected to other robberies carried out in Orange County this week, according to NBC.
The suspect walked into the Courtyard by Marriott hotel near MacArthur Blvd. and Main St., in Santa Ana, at about 10:30 p.m. on Wednesday night. He pulled out a gun and then robbed the hotel of $600, according to the SAPD.
A similar crime occurred in Irvine on Wednesday night at 7-Eleven, 8693 Irvine Center Drive. At approximately 11 p.m., the suspect entered the store, brandished a silver handgun and demanded money from the clerk. The clerk refused, and the suspect fled. The suspect is between 5'5" and 5'7" and weighs 130 to 160 pounds. He wore a white T-shirt with a black long-sleeve shirt underneath and concealed his face with a ski mask. Irvine Police believe there is a second suspect involved in the robberies. The suspect is described as 5'9," weighing approximately 150 pounds. He has been seen wearing a black windbreaker jacket, an orange beanie, and ski goggles.
Other robberies in Irvine took place at the Doubletree Hotel, 60 Pacifica, on March 1; the Marriott at 7905 Irvine Center Drive on March 11; and the La Quinta Inn, 14972 Sand Canyon, also on March 11.
The Irvine Police Department has established a tip line for information on the four armed robberies that have occurred in the City this month. Residents are urged to call 949-724-7394 to report information. Call 9-1-1 for crimes in progress. The Irvine cases are believed to be tied to a string of robberies across Orange County.