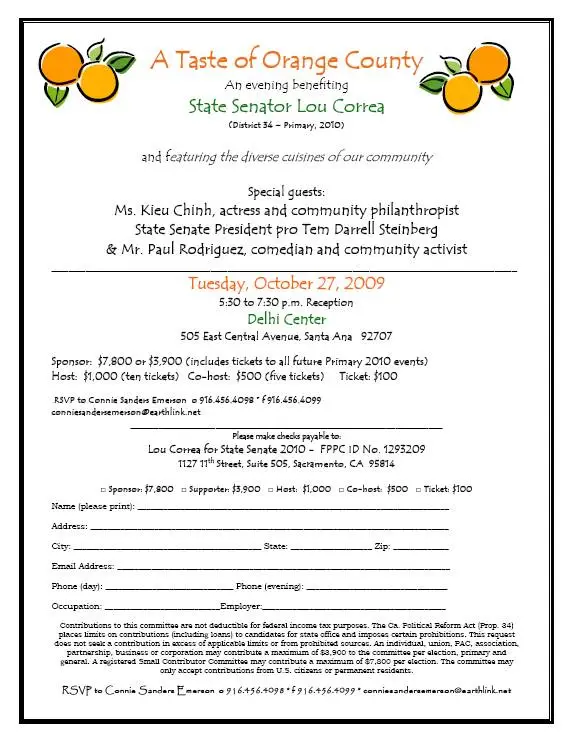 Don't miss the "Taste of Orange County," which will benefit the Lou Correa for State Senate 2010 campaign, coming up on Tuesday, Oct. 27, at 5:30 pm to 7:30 pm at Santa Ana's Delhi Center, located at 505 East Central Ave.  Tickets are only $100 each – and that will get you a great dinner featuring Orange County's diverse cuisines, and a fun evening with special guests including comedian Paul Rodriguez, and State Senate President Pro Tem Darrell Steinberg!
You can get the details in the graphic above, or RSVP to Connie Sanders Emerson at 916-456-4098, or click here to send her an email.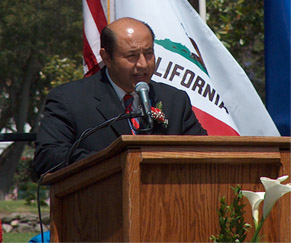 Click here to learn more about Correa's reelection campaign.