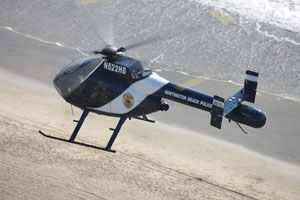 At approx. 3 p.m. today, the Huntington Beach Police Dept. received a call about a suspicious suspect trespassing in a backyard at the 6000 block of Citadel Dr.
Huntington Beach police helicopter HB1 quickly responded and located the subject. As the responding police officers arrived, the individual fled, jumping through backyards.
HB1 followed the suspect until the officers managed to apprehend him. The subject was found with machetes and was arrested for a variety of charges.
The Huntington Beach Police Department thanks the vigilant caller who played a crucial role in ensuring the safety of their neighborhood.