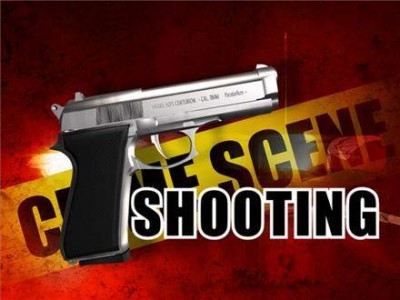 Police say a 15-year-old boy was hospitalized in critical condition after he was shot in an alleyway Friday night at about 6:40 p.m. in the 400 block of North Laurel Street, according to Cpl. Anthony Bertagna of the Santa Ana Police Department, according to the OC Register.
The boy was shot in City Councilman Roman Reyna's Ward 5.  Reyna lost badly in this year's Santa Ana Mayoral election after a picture of him with two hard core gang bangers emerged on Facebook.  The picture cost Reyna every single law enforcement endorsement and he was hammered with campaign mailers that touted his alleged gang connections.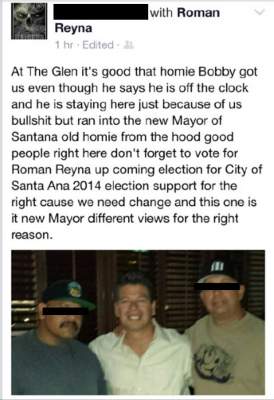 We don't know yet why the 15-year-old was shot.  Perhaps he was in the wrong place at the wrong time.  But the police believe that this latest shooting is thought to be gang-related.
I have several friends in this city who are public school teachers.  They tell me that the gangs use teens and pre-teens to sell drugs as the kids can't go to jail.  If caught they go to Juvenile Hall.  They often come from broken homes led by single mothers.  The money these kids earn selling drugs is hard for these families to turn down.
Gangs continue to be a vast problem in Santa Ana.  That they have may have several allies on the City Council is beyond disturbing.