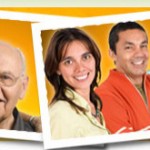 FOR IMMEDIATE RELEASE: October 22, 2010
Contact: Jessica Good, 714.834.6203 office, Jessica.Good@ocgov.com
Volunteer Service to County of Orange Valued at $23 Million
(Santa Ana, CA)— A report available online today finds that volunteers, student interns and reserves last year contributed over 850,000 hours of service to the County of Orange with a total estimated value of $23 million.
The Annual Report on Volunteer and Intern Utilization details the varied roles played by approximately 44,000 individuals throughout County agencies and Board offices during fiscal year 2009-10.
Despite a climate of financial hardship, the number of Americans volunteering in their communities actually jumped by 1.6 million in 2009 – the largest increase in six years – according to research conducted by the Corporation for National and Community Service. At the County level, the number of volunteers increased 11 percent during this time while the number of hours they served rose 5 percent. Examples of the contributions of volunteers and interns to the County of Orange include:
Volunteer Probation Officer Wayne Buser, who has served over 10,000 hours since 1999, most recently drawing upon his personal knowledge and expertise of computer technology to increase the Adult Sex Offender and Special Supervision Units' effectiveness using Global Positioning Satellite monitoring.
As a first-year Master of Social Work student, Stephanie Haight interned with the Social Services Agency for more than 500 hours in 2009 supporting Senior Social Workers in serving families whose children are dependents of the Orange County Juvenile Court due to abuse and neglect.
OC Parks volunteer Marianne Martineau has given over 450 hours since 2008 as an Upper Newport Bay restoration crew leader holding educational presentations for college students, demonstrating restorative techniques, and supervising multiple groups of volunteers. She also assists park staff with "How to Plant and Where to Plant" habitat enhancing projects at Upper Newport Bay and Aliso and Wood Canyons Wilderness Park.
"Our volunteers participate in a full range of professional activities that supplement the County's wide range of technical, professional, social and administrative services," said Chair Janet Nguyen, who represents the First District on the Board of Supervisors. "This support often frees up time for managers and staff to concentrate their efforts on higher-level projects and is especially vital in these challenging economic times."
To view the Orange County Annual Report on Volunteer and Intern Utilization, please visit http://egov.ocgov.com/ocgov/Info OC/Departments & Agencies/Volunteer & Intern/Annual Report.
###