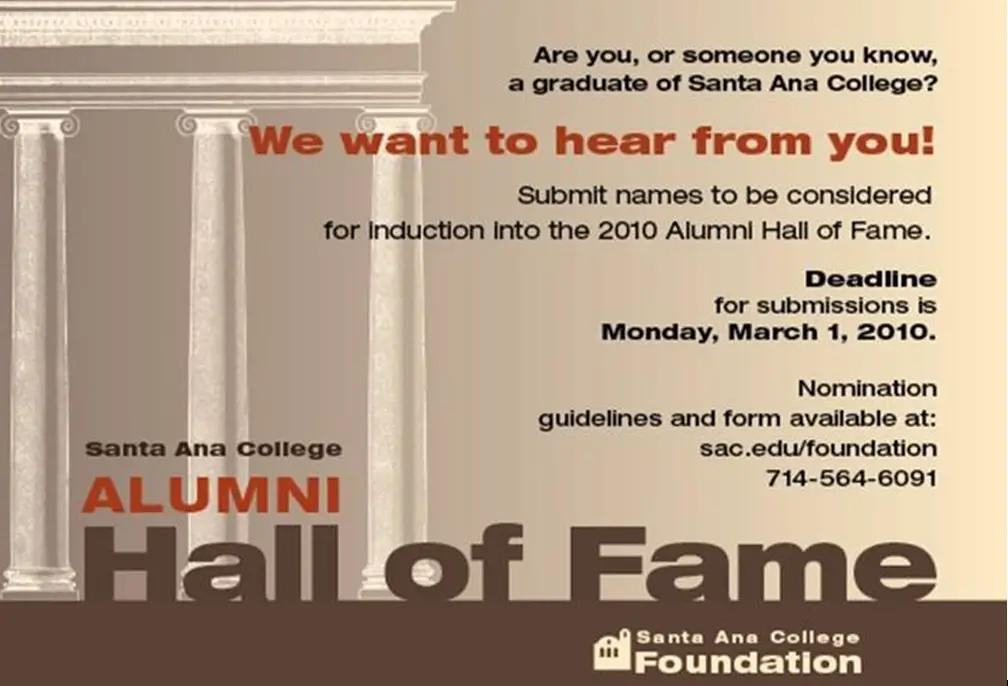 Santa Ana College Alumni Hall of Fame Achievement Awards
For the past 50 years, Santa Ana College has honored over 150 outstanding alumni representing all walks of life. The tradition began in 1955 when the first three award recipients were named. A formal Alumni Hall of Fame was developed in 1991, with an annual ceremony to honor the inductees who have gained documented distinction and achievement through professional and/or personal efforts since leaving Santa Ana College.
Deadline for 2010 Nominations is Monday, March 1, 2010.
Click here to see the nomination form
Click here to see the inductees from previous years.  Last year's inductees included Anaheim Deputy Chief of Police Craig Hunter, who is now running for Sheriff of Orange County.  Click here to see his Santa Ana College Hall of Fame bio. Continue reading→